The best wedding videographer in the world
I guess with creative areas like film making and photography this gets a bit subjective… there are Facebook groups and Internet forums full to the brim of wedding videographers taking advice and inspiration from each other… but for me I have, from the start, tried to give these and social media in general a wide birth… partly because I think they all with or without realising it end up taking inspiration from each other and having the same look or filming the same way as each other..
For me, we should start right at the top, with the academy award nominated cinematographers…. one of the things I do every year is to order and watch the films nominated for on Oscar for their cinematography… these guys are at the top end of the film industry and you would think would be the best….(I am not so convinced but more of that later)… why would you listened to Tom, Dick or Harry on Facebook, when the worst best work is available?
'The Shape Of Water' –  the cinematography on this was by Dan Laustsen, and there are some eye openers as to how he lit and coloured this film here. This film was nominated for so many Oscars I think it tied Titanic and I assumed it would be totally amazing…I found the film ok… the take away from the cinematography was for me.. the long shots with brilliantly choreographed camera movements… panning around to reveal and follow the subjects… I think this would be very hard to pull off at a wedding…it also seems to me that some of the camera movement isn't perfectly smooth… I think they are still using steady cams in Hollywood when they should be progressing 😂
La La Land – The cinematography on this film was by Linus Sandgren and this actually won the Oscar in 2016 for best cinematography. The main take away from this film for me, from a cinematography point of view was the brilliant camera movement…
Sicario.- A film about Mexican drug cartels…the cinematography on this one is Roger Deakins… regarded by many as the best ever cinematographer… this was nominated in 2015 for best cinematography but did not win.
The Tree Of Life – cinematography by Emmanuel Lubezki….the best film I had seen for the cinematography… and hit me with the saying that 'you should be able to press pause at any moment and you could hang the frame on your wall as a poster'… lots of fades to black as well… which is also something that seems to be popular… there was a sequence in the section birth of life that stood out to me with rather than fades to black had lighting come on to reveal the actors… I did however find the film slow going…
Vittoria Storaro – One of the all time great DP's of Hollywood, working often with Francis Coppola on all time greats like Apocalypse Now is a cinematographer that one must have the highest regard for, however and I say this in the most respectful way, I am not sure how much of that 70's to 80's era applies to today. I think we almost have a different set of tools today, and although lighting and compostion haven't changed, with modern equipment we are able to have different choices with things such as camera movement and special effects.
After watching the work of these top Hollywood cinematographers a few things dawn on me…. 1.. most cinematic wedding videos take lots of inspiration from music videos and not cinema…you never see speed ramping or such fast pace editing in Hollywood feature films…and 2… that the top wedding guys really are putting out good work…maybe with the dawn of new tech and cheaper, better, smaller and simpler cameras and gear, you will get small time film producers bringing out stuff to match Hollywood…I wonder if in the next 10-15 years a YouTuber or wedding guy will win an Oscar for cinematography…I would imagine the Oscars and Hollywood could never admit this or be seen to…
Riccardo Fassoli – for me one of the best… I think Riccardo probably ticks lots of peoples boxes… lovely shots and lighting.. but brings to the mix camera movements and the music video speed ramps that I guess the majority of people like… he has a great taste for music and understands that the emotion of the speeches is probably the most important thing of the wedding film..
Philip White – I have trained on one of the Philip White weddings workshops with him and have a lot of respect for his choices… again lovely lighting and composition which I think he gets from his photography background…this guy ticks the 'pause at any moment and take a picture for your wall' box… he understands weddings and capturing people naturally… he specifically uses minimal equipment so people don't know they are being filmed..which allows him to capture natural reactions and moments…
Maru films – widely regarded as one of the best… but for me, and I hope they don't take this personally if they ever read this.. the films I have seen suffer from very shaky camera movement and I just can't watch them…
Jerry Ghionis – one of the best wedding photographers in the world… I guess if cinematography is direction of photography… top photographers are a perfect place to take inspiration for lighting and composition… Jerry for me has probably been one of the biggest influences on my work… his understanding of light.. I would say puts him on par at least with the top Hollywood guys…his understanding of using light to flatter certain body shapes and looks, evoking emotion, posing naturally makes him a master..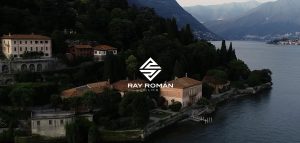 Ray Roman Films – Ray is mentioned among the greats, and I can see why. He uses Canon cameras, and the colours are very saturated and have a unique look… it is not a look I have chosen to use, but I can see its appeal and it for sure looks lovely. For anyone wondering, the Canon cameras have a more accurate colour to them, and the Sony's I use a less accurate look, however I choose them exactly because of that. I want that somewhat stylised film look to my films that I think this colour science gives them. I wonder if Ray will ever read this, but I do think there are certain ways he is using the camera that let his films down, but I am not going to give that away for free. If you like his films, go contact him.