About
Pleased this week to have won the 'International Wedding Awards' local event and be through to the next round. The International Wedding Awards are based in Milan, in Lombardy Italy. After that the winners go through to the global event… which apparently might not happen with Covid 19 as there may not be enough entrants.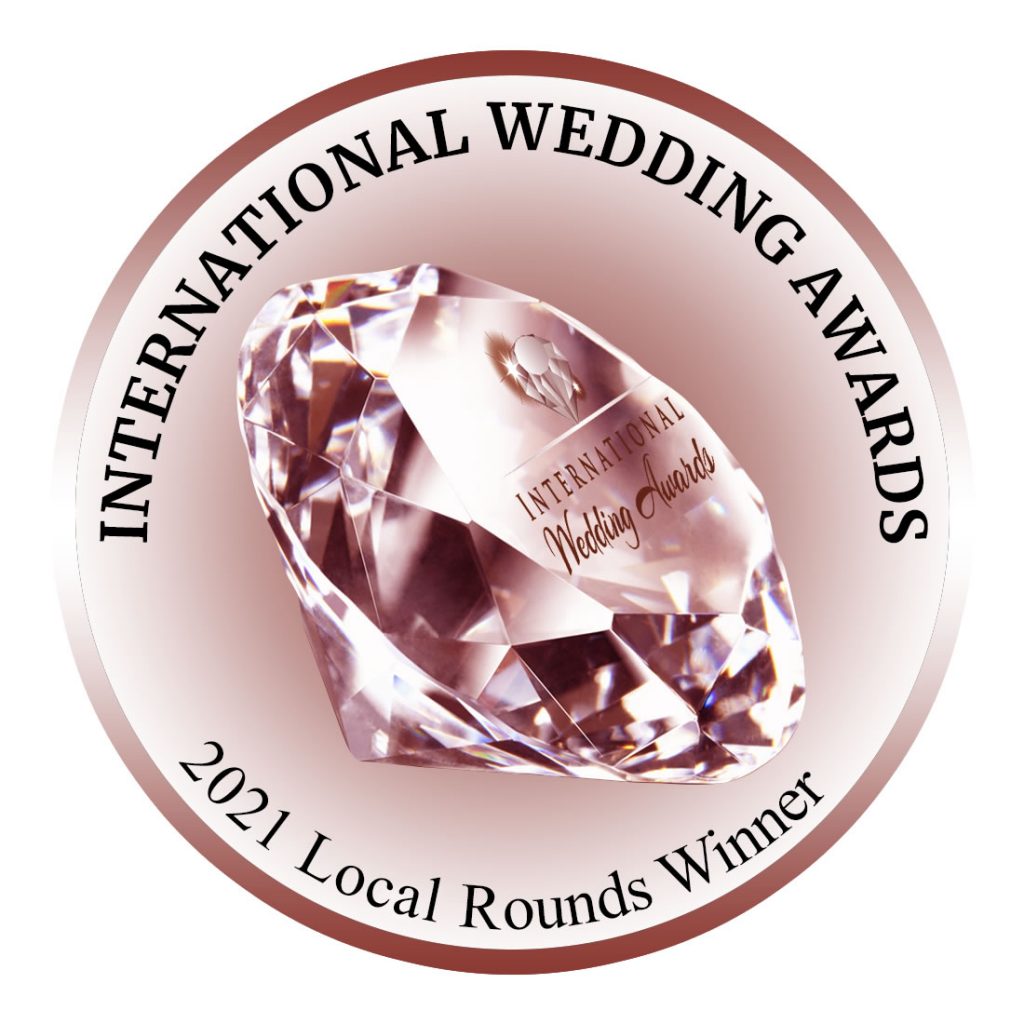 With 2500 wedding videos, from 500 participants, from 32 countries, judged by 120 judges, I am so pleased and honoured to have won 'The Best Videographer Award', 'Best Cameraman Award' and 'Best Wedding Highlights Film', and 2nd place for 'Best Editor Award' in the Weva (Worldwide Event Videographers Association) CEE Category (European Awards). https://weva.pro/en/cee-award-2020/
This week I have the amazing following review:
We don't even know where to start with this review, but here we go. Philip is an absolutely amazing wedding videographer and made our wedding video a masterpiece that makes us cry every time we watch it. He was able to recreate the same emotion we had during the most beautiful day of our lives. Philip is uncomplicated, professional, super motivated and friendly. He will do everything in his possession to make every detail look perfect! We were more than happy about the result that exceeded our expectations. It was a real pleasure to have this great videographer at our wedding who is so passionate and will even go do some extra work to make it even more special. We are really grateful we found him and can recommend him to anyone who wants a film like looking wedding video! Thanks again Philip 🙂
Tamara & Michael
Amazing this week to be chosen as Editors Choice on Weva.pro. A great resource for wedding videography
.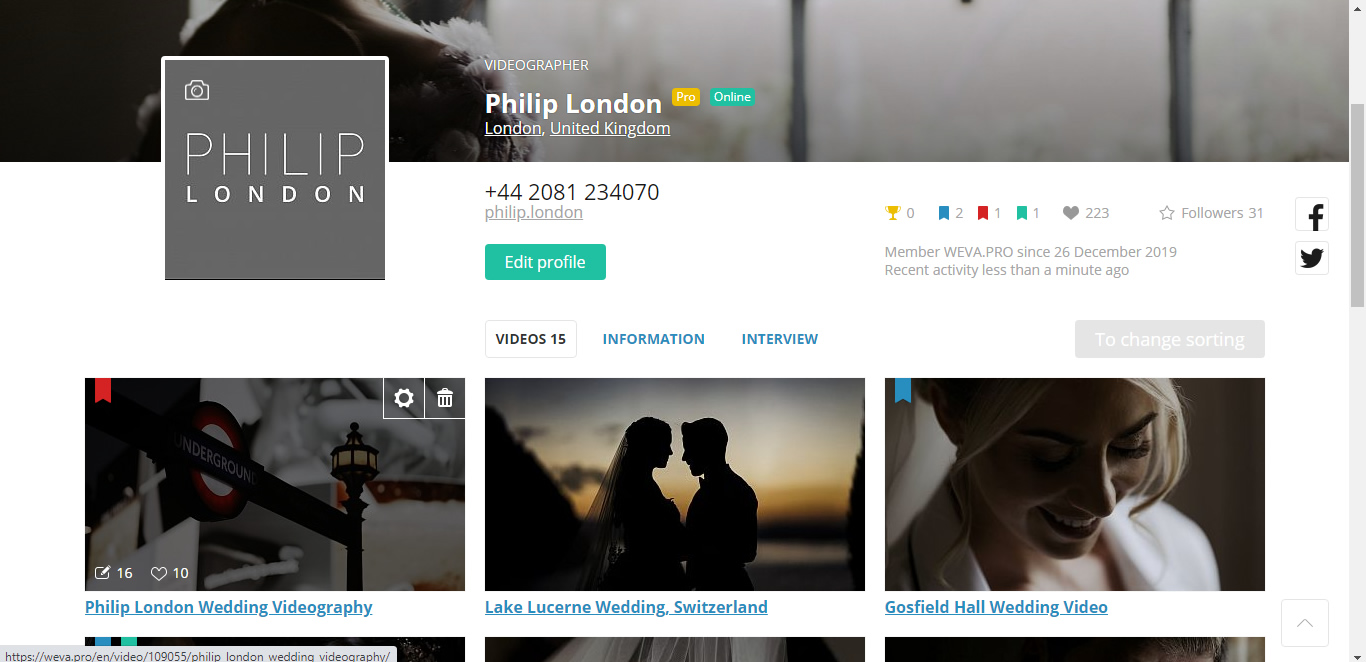 A great honour to be asked to judge the Inspiration Photographers Awards 2020 for the filmmaking category. Some great films here.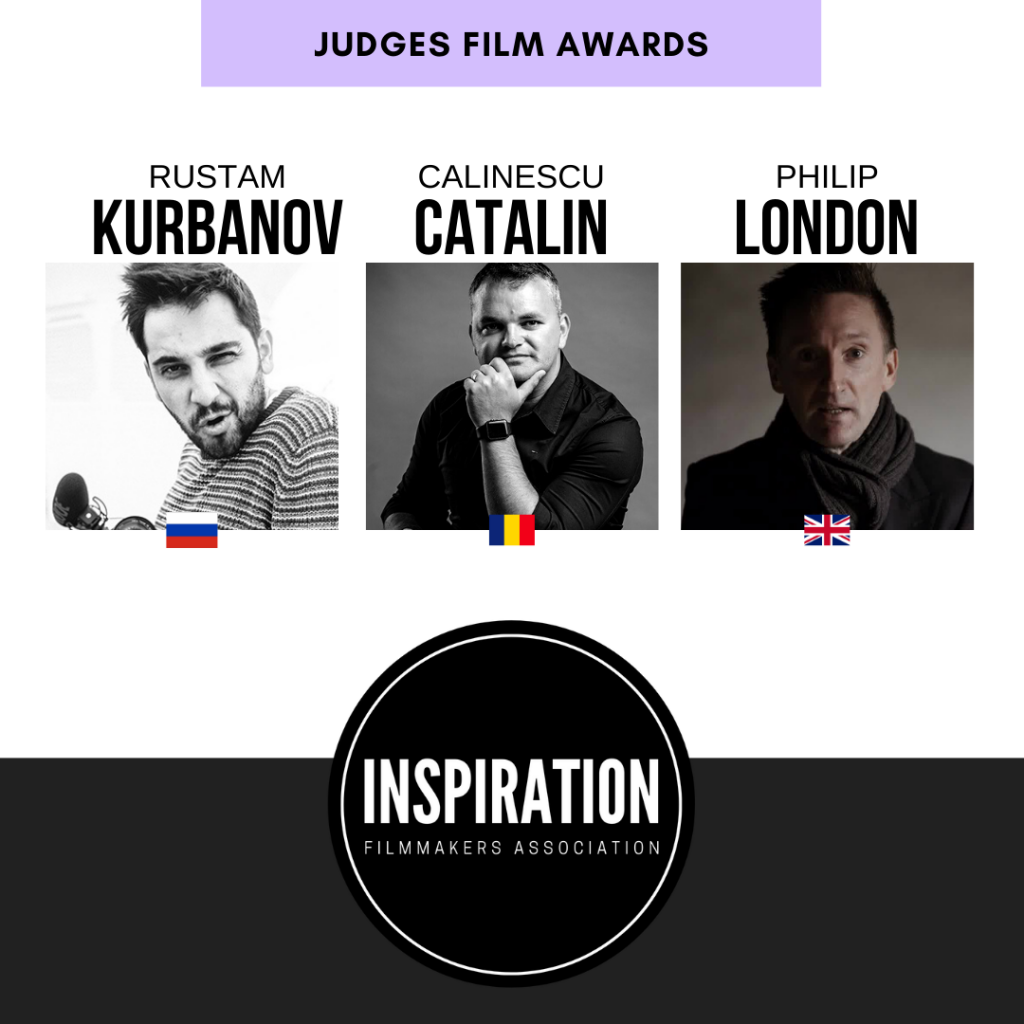 Totally chuffed to have won for the second year running the title of '2021 Wedding Videographer Of The Year' for the region of East England at The Wedding Industry Awards. This week there was a knock at the door and my winners trophy was delivered, to match the winners trophy from last year… I am now into the last 7 nationally and hope to win the national title.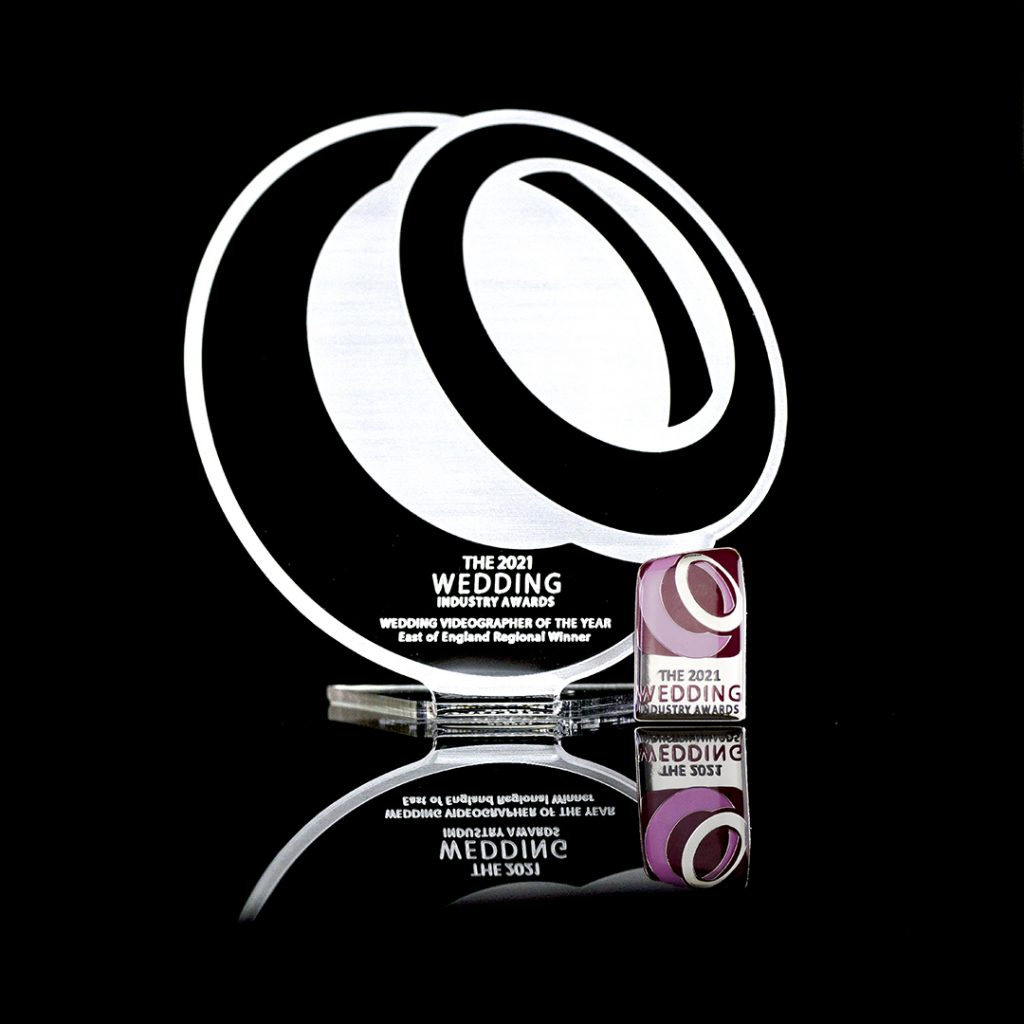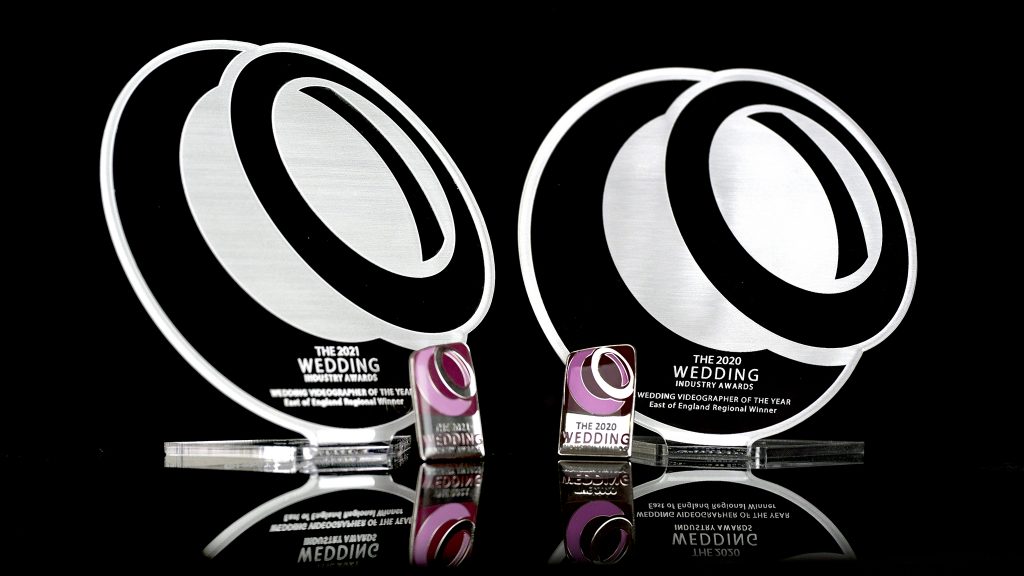 Its 'The 2021 Wedding Industry Awards' time, totally chuffed again to be chosen as a regional finalist in my region.. with the awards night online this coming weeking on Saturday night I hope to win and go through to the National awards. The virtual awards night is free for all and anyone can watch… will update here with details.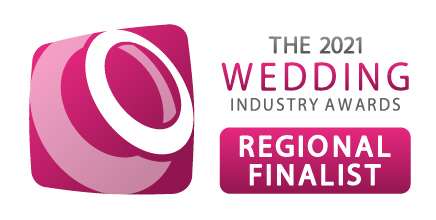 I won the 'best documentary video' category and was also awarded 'highly commended' overall at the Siena Drone Photography Awards. There should be an awards night in Siena in Italy at the "Teatro dei Rinnovati" theatre, in October, during Siena Awards Festival…. but not sure that will happen this year…. check out the awards here https://droneawards.photo/gallery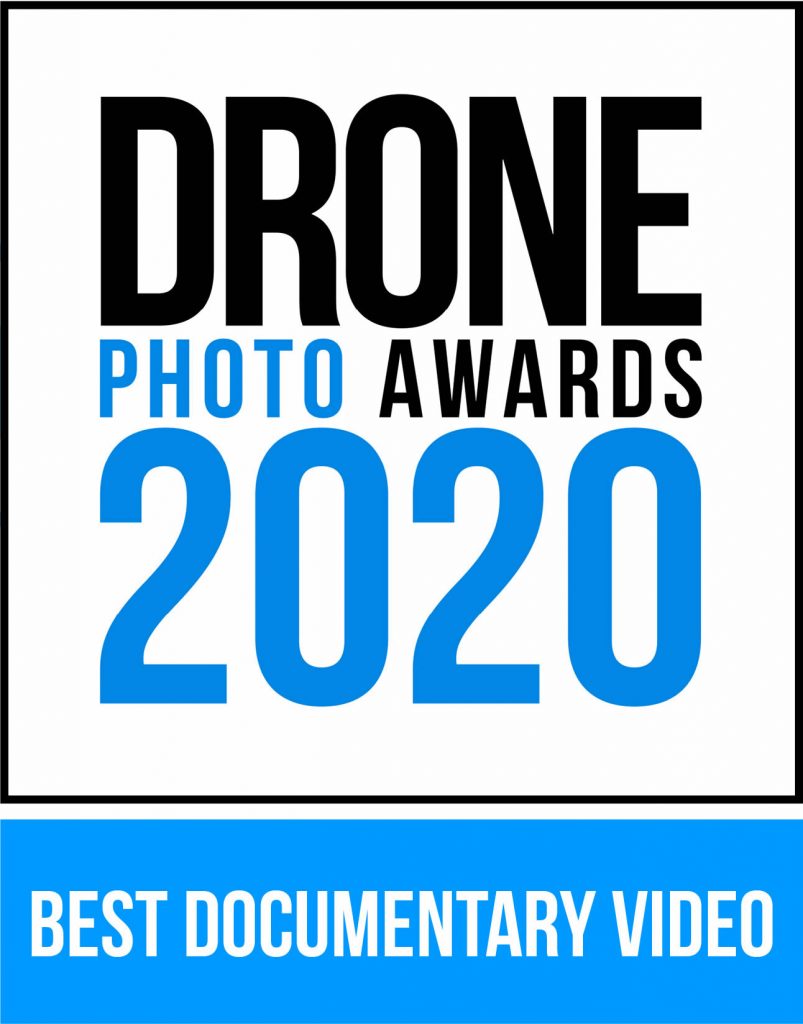 My wedding video from Gosfield Hall in Essex has been selected by the 'Worldwide Event Videographers Association' to be video of the day again. Nice to be recognised by them and awarded these things. Head over to Weva.pro to check out some of the best wedding videographers.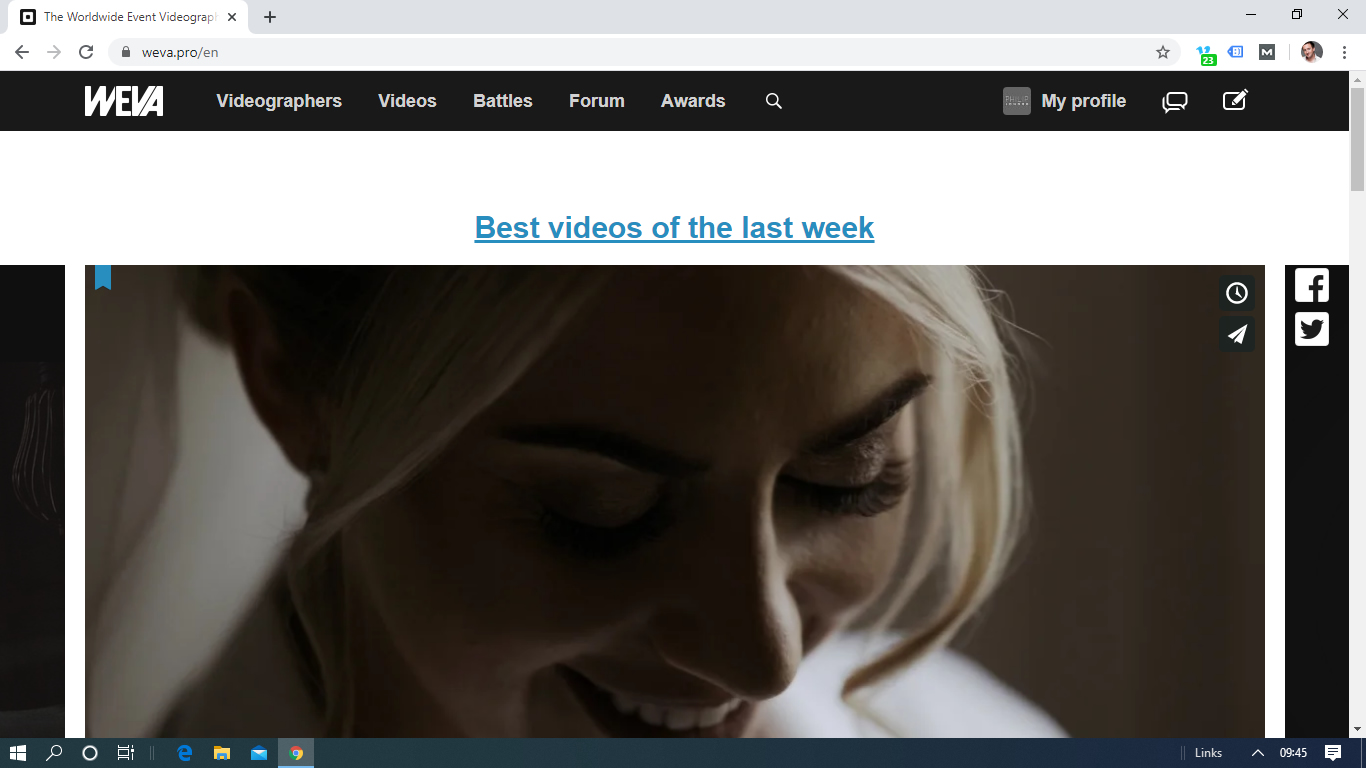 Really pleased that my wedding video from Stoke Park has been awarded video of the week from the Worldwide Event Videographers Association and is on their homepage. I am also the number one ranked wedding videographer in the UK on their site.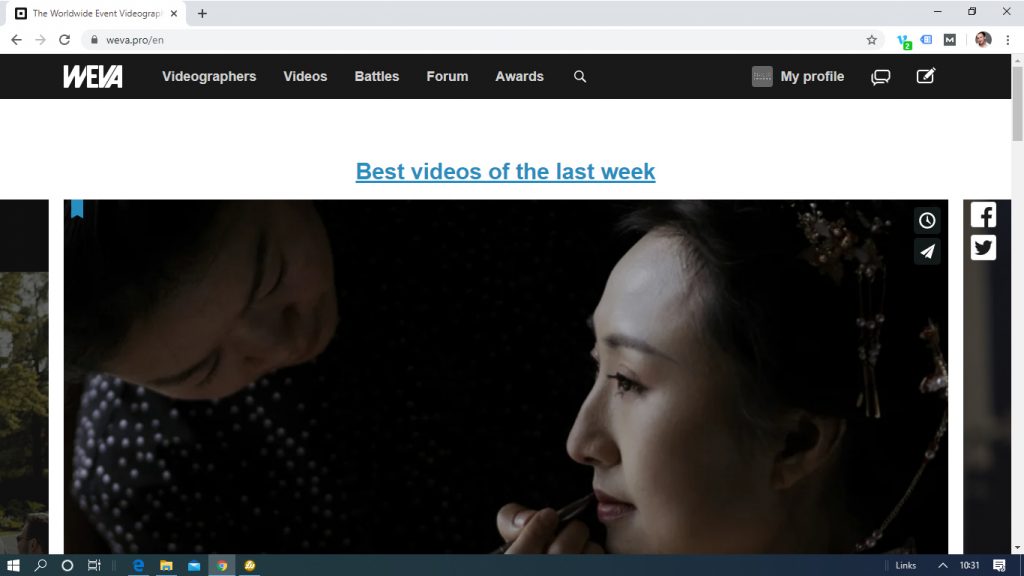 Some trophy photography whilst stuck in Coronavirus lockdown…. so in the week I had a knock at the door and a courier left a parcel from USA on the doorstep….. I opened it up to have a nice large quality WPPI trophy, which was nice…. so I took a photo of it…. from 2nd place in the Wedding Portrait Photographers International competition at the end of last year. Can't complain about that… then went on to shoot the other trophies I have won this year… so you know where to come for product photography!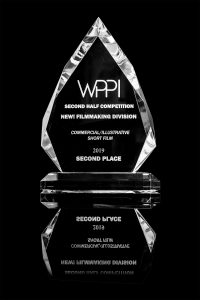 Continuing on from that I shot the award for 2020 Best Wedding Videographer at the UK Wedding Awards: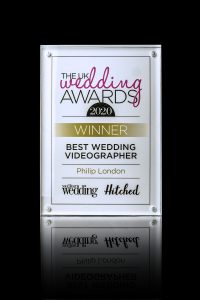 And then I have the 2020 Wedding Videographer of the Year at the Wedding Industry Awards for East England: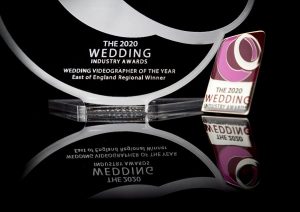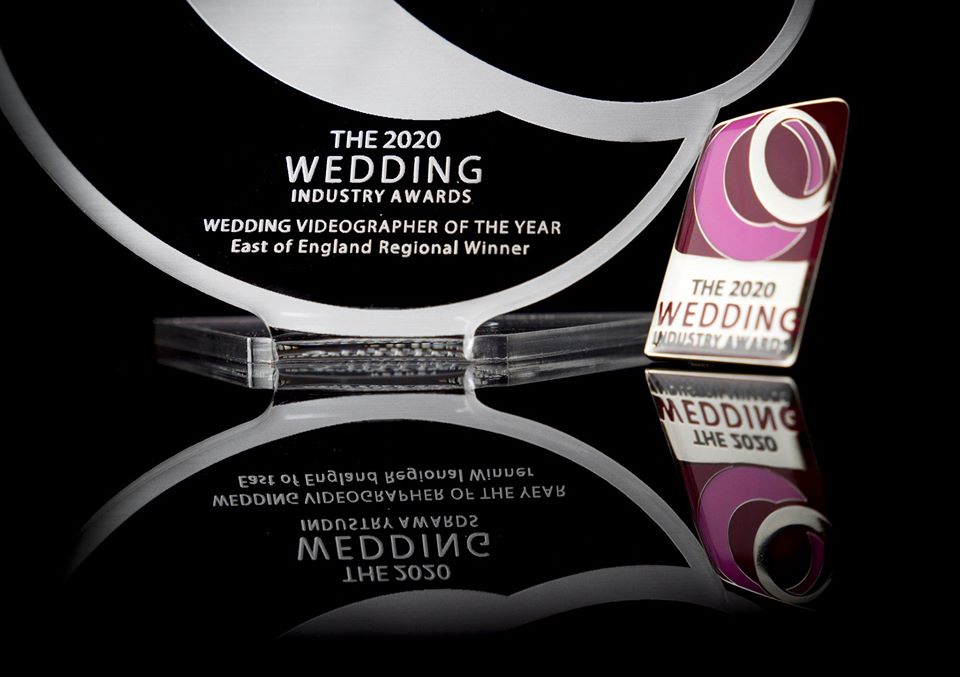 Philip London in the latest edition of Absolute Bridal Magazine.
Check the latest edition (spring 2019) of Absolute Bridal Magazine containing Philip London and lots of top wedding suppliers. Distributed at selected supermarkets including Tesco, Sainsbury, and Asda.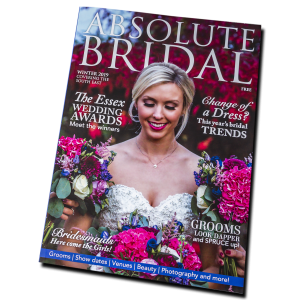 Essex Wedding Awards – Videographer Of The Year 2018-2019.
We are proud to annouce that Philip London was a finalist for Wedding Videographer Of The Year 2018-2019 at the recent Essex Wedding Awards at Orsett Hall. More details to follow: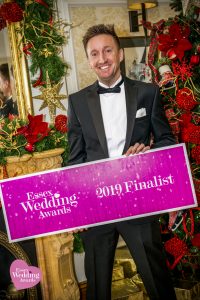 Philip London Official Shortlist for the 2018 Filmconvert Short Film Competition.
We are delighted to announce that Philip London has been officially selected as a finalist in the 2018 Filmconvert Short Film Competition. This is a worldwide competition judged by some of the top cinematographers and film editors/producers in the world. More to follow.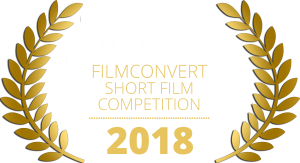 Philip London – Essex Videographer Of The Year Finalist in the upcoming Wedding Awards.
We are delighted to annouce that Philip London wedding films are officially a finalist of the Essex Wedding Awards 2019. With the awards night looming we hope that Philip London becomes Wedding Videographer of the year for 2019 here.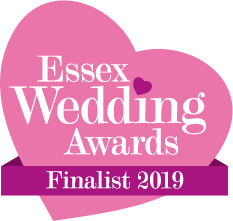 I am now able to offer funeral videography. With the current limit on guests at funerals with the covid restrictions, a video recording can be the best way for family and friends to see the service. I can also offer live streaming.