Best Wedding Videographer
So, I am so pleased to say I have just won 'Wedding Videographer Of The Year 2020' at the UK Wedding Awards at the Biltmore Hotel in London.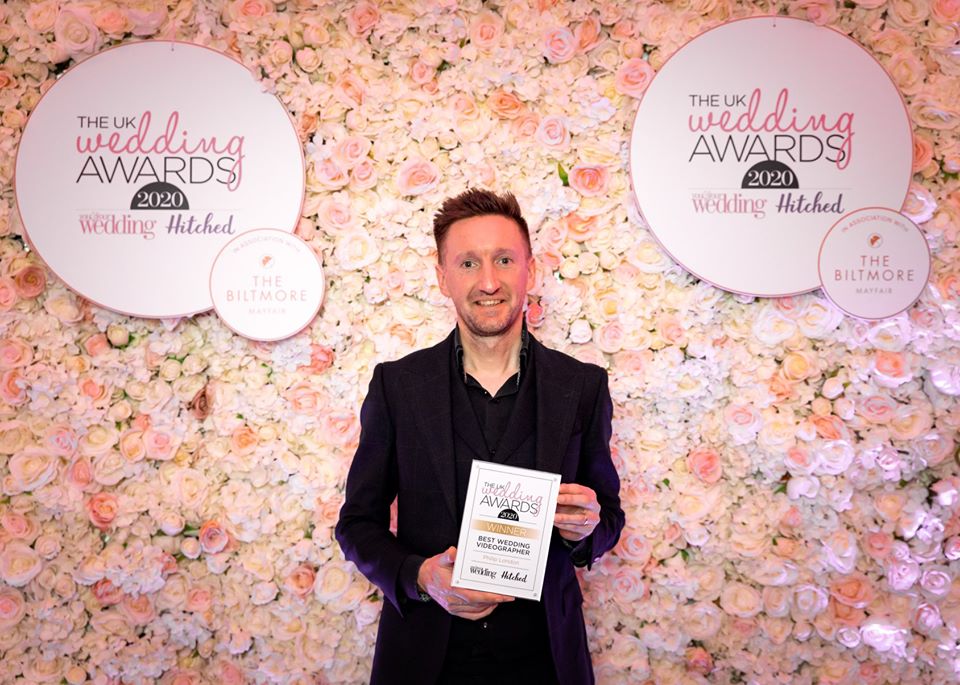 It was an amazing night put on by Hitched.co.uk who run the event, and I am hoping it will be covered in their UK magazine, You and Your Wedding.
The hotel was a lovely setting for the awards presentation, and I got to meet some regular faces in the wedding industry and some new. Was great to see from New York some of the people from 'The Knot' who have just bought Hitched, so exciting times ahead for them as it is a growing industry. Here are some more pictures from the event. Photos courtesy of Mark Chivers Photography.